October 12 2016
Did you know that the eating processed foods is one of the leading causes of major health issues and weight problems? You may unknowingly be eating these unhealthy foods routinely. Find out how to reduce your consumption of these deadly foods. Do so and you can improve your wellbeing significantly, safeguarding your most precious asset – YOUR HEALTH!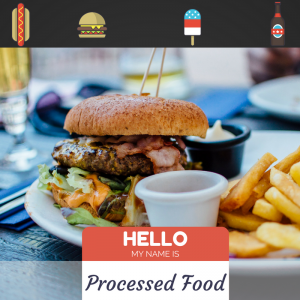 You've likely heard the words "processed food" in the past, and perhaps don't think of it much while browsing the isles at the grocery store each week.
You may be wondering "What are processed foods?"… Well, you can think of them as any food that is unnatural, or does not occur naturally in nature. This includes foods that have been altered from their original form by addition of additives, preservatives, hormones, vitamins and minerals, heat treatments (that destroy natural enzymes), fatty acids, chemicals or that contain genetically altered ingredients.
Why Do Processed Foods Exist?
There are several reasons including to prolong the shelf life of the food, "enhance" flavor, make the food more esthetically appealing, and in general to try to get you (the consumer) to buy more and reduce associated cost to the food producer. Most processed foods are design with convenience in mind, ahead of your wellbeing.
Types of Processed Foods
Browsing the grocery store, you'll begin to recognize that more and more of the foods we eat today are processed in some form. We as consumers need to keep our eyes open when purchasing food. This includes reading labels. It's our own responsibility to choose what we eat carefully and individually to take control of our own health – no one else will do it for us!
In general most foods that are packaged, canned, or in some cases frozen are very likely to be processed in some form. Many have a very long shelf life.
More specifically, you'll likely want to avoid these common culprits:
Refined sugar including its variations such as corn syrup / high fructose corn syrup, dextrose, fructose, maltodextrin, sucrose, etc.
Refined carbohydrates such as items with refined white flour.
Artificial sweeteners such as aspartame (Equal / NutraSweet), Neotame, Saccharin (SugarTwin / Sweet'N Low) and Sucralose (a.k.a. Splenda)
Chemically processed foods including artificial coloring, flavors, added textures or food additives.
Soft drinks, or drinks with added sugar (including any of the refined sugar or artificial sweeteners, colorings or flavors)
Fast foods
Junk food
Processed meats
Frozen foods
Refined wheat flour, including bleached white flour
Boxed food items
Margarine and hydrogenated vegetable fat
Refined vegetable oil
Canned items
Genetically Modified Organisms (GMOs) and Foods – Hint: By avoiding the foods listed above, it will help reduce your exposure to the ever increasing use of unnatural and potentially detrimental effects of genetically modified foods that are more commonly used in processed foods.
In addition to avoiding the foods listed above, whenever possible it's advisable to eat organic products including produce, milk product and meets, as organic foods are subject to less processing and reduce to odds of the damaging effects of processed foods. The more processed foods you eat, the more you are subjecting your body to its dangers.
Before explaining the dangers, it should be noted that not all processed foods are bad food choices. Though it's always preferable to eat fresh whole foods that resemble their most natural form, some processed foods can be eaten safely as part of a balanced diet, and/or in moderation. For example, frozen vegetables or fruits are not necessarily bad choices though fresh alternatives of course are healthier.
The processed foods that are of concern are more so the chemically processed foods.
What Are the Dangers of Processed Foods?
There's no question you want to slash your risk of disease, improve your overall health and live a longer happier life. We all do, but most of us don't take action and don't realize the MOST EFFECTIVE way to achieve this is by paying closer attention to what we eat!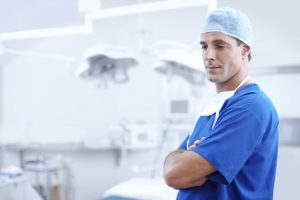 Studies confirm that the effects of processed foods are making us sicker, fatter and shortening our lives at increasing rates.
Processed foods generally contain high amounts of refined sugar and/or carbohydrates (see the list of "refined sugar" types above). This is a major concern, as the human body was never designed to eat so much sugar. Excessive sugar consumption has been linked to many diseases including Alzheimer's disease, diabetes, heart disease, obesity and even cancer.  Consuming too much refined carbohydrates in general can also lead to issues such as insulin resistance; a precursor to many chronic diseases.
You are likely unaware of just how much sugar is in typical items you use regularly. Items that may not seem like they contain much sugar, in fact have very high amounts and it all adds up throughout the day.
On top of this, processed foods contain artificial ingredients such as preservatives, colorings and flavors that are designed in the interest of food manufactures, and not your health. Studies confirm that many of these have been linked to allergic reactions, cancer, and other diseases.
Another major issue is the amount of unhealthy fats, known as trans fats. These fats are commonly used in processed items, and has been linked to many health issues including heart disease.
These convenience foods also lead to one of the developing world's biggest issues… obesity. Processed foods generally have much more calories vs natural alternatives and have less fiber content. This leads to eating too many of the wrong type of calories and in the end, weight gain.
"When we replace real, traditional foods like butter, meat and vegetables with crappy, processed junk foods, we get fat and sick. Real food is the key to good health, processed food is not. Period."
Interestingly, recent studies on saturated fats and heart disease, show whole food sources such as eggs, dairy products, meats, etc. are healthy to eat and are not linked to heart problems; so long as trans fats are avoided.
Think twice when you eat processed foods – they're more dangerous then they may seem.
What Should You Do?
Thankfully, there is an easy solution.  All you need to remember is to buy mostly whole foods, and minimize processed items. Be mindful of what you are putting in your grocery cart.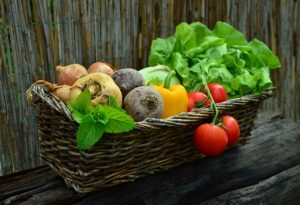 Think of it this way: If it wasn't in that form in nature, there's a good chance it's not the best food choice that your body was designed to eat.
Look for fresh vegetables, fruits, unprocessed meats, eggs, nuts, seeds and avoid boxed items, cans, and convenience foods and make your meals at home.
An easy way to improve your health and avoid the dangers of processed food is to have a plan about what you will eat and to make meals from scratch at home. By doing so you avoid unhealthy purchases, and know without a doubt you are eating the right foods for optimal health and wellbeing.
If you would like help planning whole food meals please consider joining MealEasy. All of our meal plans are based on using unprocessed whole foods. You'll see step-by-step how to make a huge variety of delicious healthy meals the easy way. Improve your diet significantly by giving it a try.
Please follow and like us: