June 17 2013
Spring is a wonderful time for salad greens, sprouts and other tender leaves that can be mixed together to make beautiful, healthy salads. Fresh tender baby spinach with arugula, baby kale and bok choy leaves are just awesome. Adding more salads to your weekly meal plan is a good way to lose weight as long as you avoid high fat dressings.
Each of the following recipes makes about ½ a cup of dressing. All three can be made in less than 10 minutes and will last in the refrigerator for weeks.
Here are a few of our favourites: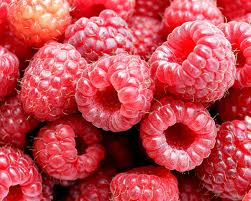 Raspberry Vinaigrette
A wonderful dressing for baby arugula, mixed greens or a spinach and apple salad.
1/2 cup fresh raspberries
1/2 cup olive oil
3 tablespoons raspberry vinegar or white wine vinegar
1 shallot, chopped
1 teaspoon honey
½ tsp salt
½ tsp pepper, freshly ground
Place everything in a food processor or blender and puree.
Beet Vinaigrette
This one is great with a spinach, toasted walnut and goat cheese salad.
2 tablespoons red wine vinegar
1 tablespoon lemon juice
1 teaspoon Dijon mustard
1 small shallot, minced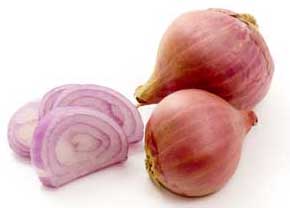 1 cup chopped canned or roasted beets
1/4 cup canola oil
1/4 cup olive oil
½ tsp salt
½ tsp pepper, freshly ground
Combine vinegar, lemon juice, mustard, shallot and beets in a blender. With blender still running, slowly drizzle in both oils. Blend until thick and creamy. Season with salt and pepper.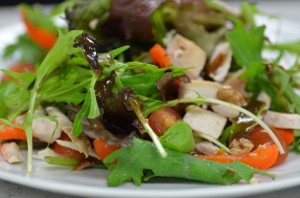 Simple Honey Balsamic Dressing
Chef Paul's Go-To-Never-Fail-Dressing for mixed greens. Place all the ingredients in a mason jar and shake!
4 tablespoons balsamic vinegar
2 tablespoon honey
2 teaspoon Dijon mustard
1/2 cup olive oil
½ tsp salt
½ tsp pepper, freshly ground
For more from MealEasy meal planning, keep reading the MealEasy blog…
Please follow and like us: