March 21 2017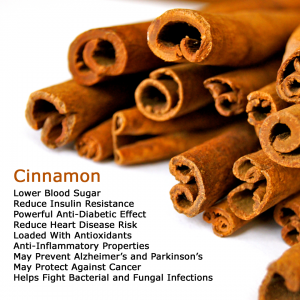 Did you know that cinnamon, a common ingredient that's found in many of our own cupboards and used in many well know recipes, has some amazing properties!
Just a few of the things it can do for your health includes:
Recent studies also indicate it may be beneficial for those with HIV.
Wow! That's a lot of punch in something so simple that we all take for granted in our everyday lives. The cure is really in our cupboard isn't it!?
So the next time you look at your food, remember it's more then just something you put in your mouth to feed hunger. The choices you make with your food can have dramatic effects on your health if used the right way.
We created MealEasy as a family with this in mind. If you would like to boost your health to new levels, please consider giving MealEasy a try. Whether you use it to make one meal or hundreds, you'll be making a big impact on your well-being!
Please follow us on Instagram, Facebook, or Twitter for more helpful posts!
Please follow and like us: