January 11 2017
It's a proven fact that 90% of traditional diets fail, so what is your chance of succeeding with a diet you may be considering for weight loss, or weight control?… 10%…. that's all!!
Losing weight is one thing, keeping it off is another.
Planning is the key to your success; having a plan that is specific to losing weight is the ultimate solution to maintaining healthy weight for life.
BELIEVING CAN CHANGE EVERYTHING!
Believe that your decision today will make a huge difference in your life. It will be inspirational and rewarding experience bringing an incredible transformation into your personal life.
Your health; your family's health; your family life; your self-esteem, all being affected.
So, believe!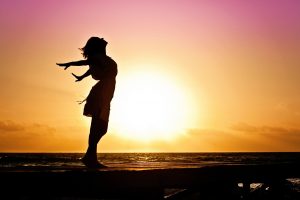 Believe that it is about the food we eat. How much we eat plays a role to some degree, but what we eat is what matters the most!
Believe that healthy food can also taste good. Preparing your own food allows you to modify the taste to your liking, still keeping it healthy. Preparing your own food can also be so much fun and above all, it's rewarding.
Believe you can do it. Frustrating!? Trying to eat the right food can be frustrating. Having a plan to guide you in making decision with what to eat every day is the key.
Planning is smart; Planning is time saving; Planning is money saving, but about all planning gives you an overview of what you eating not just one day, but over several days which is what is important in achieving the ultimate control over your food consumption.
BUT, YOU MUST BELIEVE!
How do we know?
Well, 12 years of being involved with people like you, trying to make sense of where to begin and then how to make healthy eating a way of life, gave us a true sense of where the problem is and why weight problems have now reached epidemic proportions in North America.
The MealEasy® Weight Loss Meal Plan will help you to facilitate the change you may be considering. We have developed MealEasy to help people to achieve their goals. Why a plan? Because… "A goal without a plan is just a wish." ― Antoine de Saint-Exupéry
For fast facts and helpful tips, please read on.
---
Sobering Facts About Being Overweight – What Can One Expect
Significantly Shorter Lifespan
The top causes of death in the United States by far include heart disease, cancer, stroke, diabetes and dementia. They are all linked to being overweight. A recent 2014 study at McGill University, published in The Lancet Diabetes & Endocrinology found that being overweight shortens one's life by almost a decade! Think about that for a moment…
Many Years Of Reduced Quality of Life
Not only that, but the study also found that it deprived people of 19 YEARS of healthy living! Imagine what you could do with those extra years!
The Problem Getting Worse
If that wasn't enough, the obesity epidemic is getting worse! Efforts to slow it down are not working, because the root cause (the poor quality food choices we make) is continuing to be ignored. For the first time in roughly 20 years, a National Center for Health Statistics (NCHS) study has shown a decline in life expectancy, which is believed to be in substantial part due to the growing obesity issue.
That is so scary! So, were do we go from here? Let's look for the closest mirror we can find, look into it and say: Yes, I am worth it and I owe to myself and my family… and then do it! Do it NOW! There is no other way and the longer you wait the harder it gets. The time is now!
Were do I start?
Start By Eating More Fresh Whole Foods.
The foods we often eat are not suitable for human consumption. Don't give it to your pets either, that is, if you love them!
1) Eliminate all processed foods from your kitchen. As many as you can to start with.
2) Eliminate all sugary drinks, snacks, and anything else containing sugar, artificial sweeteners (including diet soda), or high fructose corn syrup.
3) Stop eating out! You have no idea what's in the food you eat, when you eat out.
Educate Yourself
Start learning about proper nutrition. This includes buying and eating primarily whole food ingredients like fresh vegetables, fruits, nuts, whole grains, unprocessed meats and fish, etc. Read the labels on everything you buy. Pay attention to what you drink too (e.g. zero-calorie pure water is your best source of hydration – not manufactured drinks).
Cook At Home
Only by cooking your meals at home from scratch, will you have total control of what you put in your body (MealEasy can help with that). It doesn't have to be complicated and it doesn't have to take lots of time… and yes it CAN taste amazing!
Responsibility Lays With Us
No government, food producer or school has responsibility for our own health – only we do, period!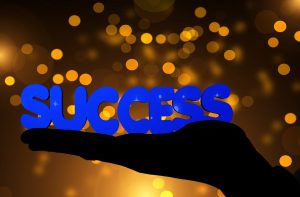 Seek Help
Try MealEasy – Risk Free
In 2005 as a family we started MealEasy with your health in mind, to take all the guesswork out of making better food choices. Please consider taking matters into your own hands and sign up for any of MealEasy's six plans including the Weight Loss Meal Plan. All are designed by professionals to be healthy and get you on the right track to improving your health one meal at a time.
The benefit of having a plan is in knowing ahead of time about choices you are making. Sporadic decisions lead to guesswork and wrong food choices!
Please follow and like us: