Keep it fresh and simple!
Eating a variety of fruits and vegetables is a sure fire way to get and stay healthy. You don't need to add too many spices, cream sauces or dressings to vegetables. As long as they are fresh and prepared properly, they'll taste great.
Cooking has always been a passion for Chef Paul Routhier. He discovered the George Brown culinary school in the 1990s and has spent the last 20 years experimenting, taste-testing and creatively cooking. Often, he cooks with a French twist, shopping at farmers' markets to source local, fresh ingredients.
Try making this delicious and healthy Roasted Red Pepper and Chicken Sandwich!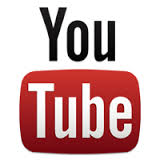 Watch more YouTube videos of Chef Paul creating culinary delights!