Flexibility Designed For You
MealEasy has been carefully developed to create many options to suit your changing daily needs. Whether serving dinner for four people on Tuesday and 12 servings on Saturday with allergy concerns, MealEasy simplifies meal preparation to make your life easier.
Design your meals to meet your personal preferences
Unlimited choice of all recipes in every meal plan
Search meals by ingredient
Save favorite meals
Freezable meals are tagged
Wine pairing
Calories listed for each recipe and meal
Nutritional values listed per recipe and complete meals
Automatic Meal Planning
Using the latest technology, MealEasy is the proven online meal planning software leader providing the ultimate solution to accessibility and flexibility. You don't need to be a computer whiz to use it! The easy-to-navigate user interface will have you smiling and wondering how you lived without it!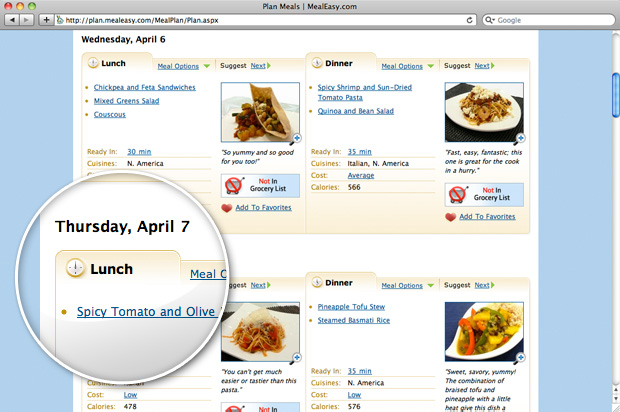 Ultimate Control
The MealEasy online meal planner gives you total control. Choose from one of our 5 fully customizable meal plans, and set your own preferences to tailor a plan for your specific dietary needs and personal tastes.
Control portions, calorie range, serving numbers
Avoid unwanted foods and ingredients
Swap side dishes and meals
Easily save favorites to your profile
Choose from hundreds of freezer friendly meals
Select preferred measurements (metric/ US Units)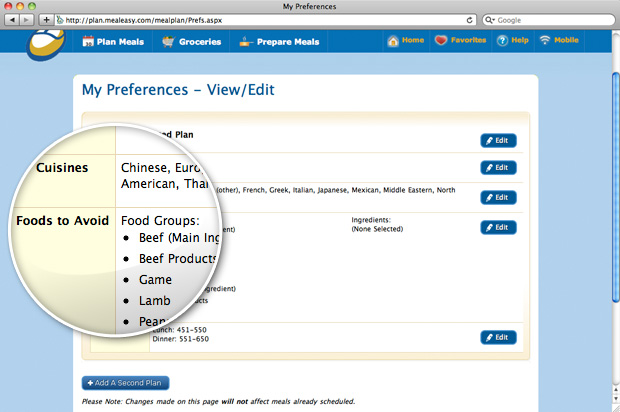 Full Nutritional Info
Every Mealeasy recipe is carefully designed and tested to meet nutritional and caloric guidelines. Nutritional details for each serving size is listed on the recipe and includes percent daily value for the main dish, and each side dish. Quit guessing, and get the facts!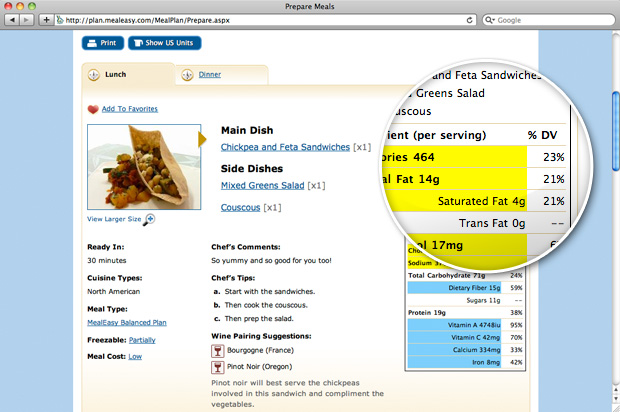 Smart Shopping Lists
The MealEasy meal planner automatically generates online shopping lists that are easy to edit and printer friendly. You can view your shopping list on your mobile phone or tablet while in the grocery store. Plus, you can edit your list to include other household items or remove items you may already have in the pantry.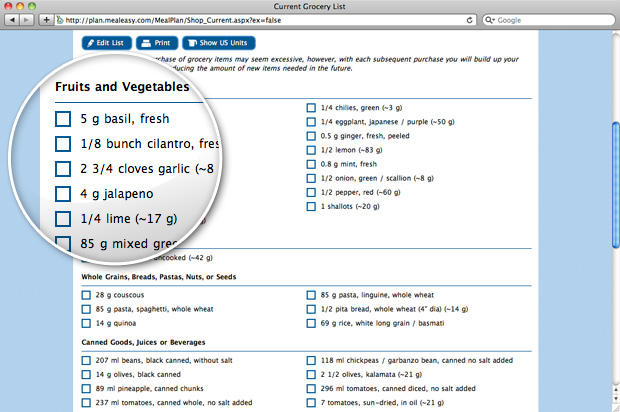 Quick Preparation
Each MealEasy meal can be prepared in 45 minutes or less. Many of them can be made in less than 30 minutes. Fast, right?!  Preparation instructions are clearly written and easy to read and include complete prep and cooking instructions.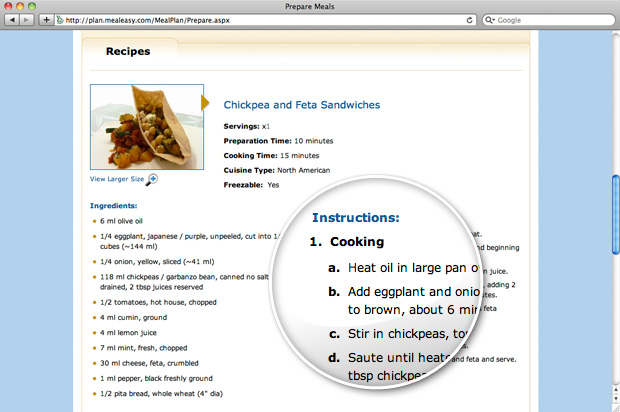 MealEasy eBooks
When you sign up, in addition to having unrestricted access to many useful features of MealEasy's meal planner, you'll also enjoy access to our growing library of eBooks. New books are being added each month!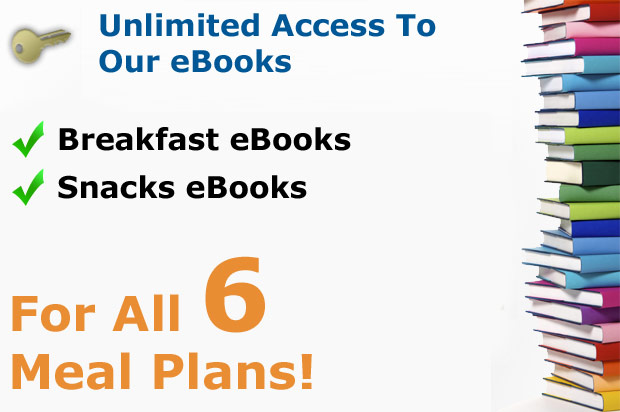 Watch MealEasy Feature Tour: