August 01 2016
In today's fast-paced life, we often don't think about the true root cause of most of our health problems. More often than not it is the food we eat – no matter what conventional health care professionals tell you…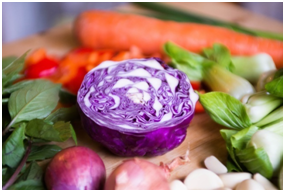 WHAT YOU EAT MATTERS AND IT HAS INCREDIBLE POWER TO CURE YOU OF THE WORST HEALTH CONDITIONS!
Recent studies have linked the food we eat to leading chronic diseases. What it also means is that the food we eat can also have a profound effect on our health!
Can Even Cancer Be Prevented Or In Some Cases Even Cured With The Food We Eat?
Yes it can. Just think about it! According to recent statistics, 1 in 2 men and 1 in 3 women is expected to be diagnosed with cancer in their lifetime. Cancer is the dreaded word none of us want to hear from our doctors, but it's just all too common.
Conventional medicine will have you believe that the front line approach is radiation, chemo, and surgery. The system is in place and will have you believe you have no control. Although success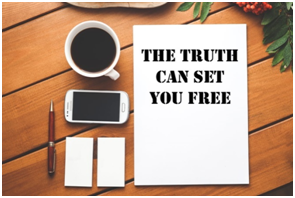 rates of some cancer treatments have improved, the success rate of many forms of cancer have not improved significantly over the years, and the conventional treatment for the other forms of cancer is often just as bad as the disease, due to the suffering induced from the treatment itself.
Doctors have good intentions, but are unaware of the effectiveness of alternative treatment choices.  To learn more about alternative tried and proven cancer treatment alternatives please visit our trusted friends at The Truth About Cancer.
It turns out people are getting cured successfully and PERMANANTLY using natural methods that use food as a primary key form of medicine.  In most cases, we bring on our own disease due to our lifestyle and in very large part due to what we eat.
Did you know recent studies have shown:
Food has the power to heal us, IF we choose to use food as our medicine. We encourage you to be your own body's "best doctor" and search for the truth about how to reverse and prevent cancer naturally – your doctor and/or the medical establishment are unaware that natural and effective treatments DO EXIST RIGHT NOW to cure even stage 4 cancer in some cases and this degree of cancer is typically thought to be incurable.
What About Heart Disease? Can It Be Cured Without Surgery?
YES – Absolutely! A large part of reversing heart conditions is related to our lifestyle and in particular our diet.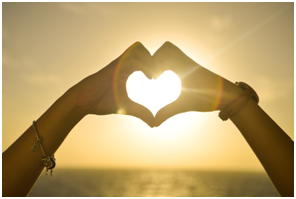 Eat the right food and follow a healthy lifestyle and you may not need surgery, even if your surgeon told you that it's imperative and urgent! A bold and profound statement, but read on…
Dr. Julian Whitakar is the author of author of Reversing Heart Disease, Reversing Diabetes, and Reversing Hypertension and founder / past president of the American Preventive Medical Association. He states "bypass surgery does not prevent heart attacks or save lives in close to 90 percent of people who receive it", a 1977 study showed no benefits, though it's still blindly being done today!
MUCH safer alternative methods exist, and a key part of it is diet and lifestyle.
Let's stop and consider safer common sense options, before we fall victims of the routine and established practice to cut first, and consider "alternative" approaches second. Freedom of choice applies to choices we make when it comes to our health. Consider alternatives when a conventional medical treatment is offered. Alternative treatments do exist and often the results are profound and superior to the conventional options. Educating ourselves and finding a practitioner we can trust can save our life.
Will You Consider Your Food As Your Primary Medicine?
Heart disease and cancer are the top two causes of death in America today, accounting for over 46% of all deaths!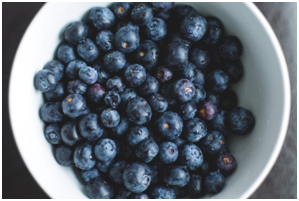 Our body has the astonishing power to renew itself given the right fuel. Imagine what you could do by simple eating better…
Think about it: What are you fueling your body with each and every day?
Start with whole foods that are made of raw ingredients and avoid unhealthy packaged and processed foods. That means:
That's just a starting point to get you on the right track, but it can be life changing if you decide to commit to it.
Planning ahead gives you a major advantage and ensures the food you are putting on your plate is beneficial to your health.
MealEasy® meal plans all follow natural health principles, so whether you want to generally improve health, lose weight, improve your heart health, or combat diabetes, there is something for everyone.  Check out our heart healthy, weight maintenance, balanced and pre-diabetes meal plans today.